My friend Lynnette has started a new Blog Called
Candy Shoppe Designs
.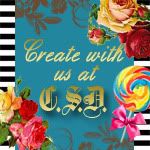 It is set to launch in September but there is a fun pre-challenge to help us pass the time. Check it out, and when you do, leave a message for her and tell her I sent you :)
Now I told you all I have been busy so I thought I would share some of my new pages and projects with you.
This is the ATC I made for the SBB era atc swap
This one is made form scraps from another lo.
This was for a challenge my friend Kathy is hosting over at Croppin Paradise
and this is for the DT call over at Scrapfreak
Lots of people have asked how I get the different designs stitched like the flower in this lay out. Well I have a How-to in the works and will be back to post it in bit :)